Professional Siding and House Washing for Peoria IL & Bloomington IL
Whether you are spring cleaning or getting ready to put your house on the market, it's a good idea to have your siding washed by a professional cleaning company. And who better to do it than T Jacks Roof & Exterior Cleaning? As your one-stop-shop for all soft and power washing needs, we provide thorough siding and house wash cleaning for Peoria IL residents.
Why T Jacks?
At T Jack Roof & Exterior Cleaning, we value your satisfaction above all. As part of our commitment to quality, we use advanced soft wash technology and eco-friendly detergents to remove any dirt, dust and grime that's accumulated on your siding and house. All equipment used during this process is up to date with industry standards. Furthermore, we protect your property by covering up plants, furniture and other susceptible surfaces.
Our Soft Washing Methods Keep Your Siding and House Safe
If you are familiar with the home improvement industry, you might have heard the rumor that siding or your house should never be pressure washed. However, this only applies to individuals who have little to no experience using professional equipment. At T Jacks Roof & Exterior Cleaning, all our employees are certified to perform soft and power washing services. Thus, we know what types of cleaning methods work best for each surface and use them accordingly.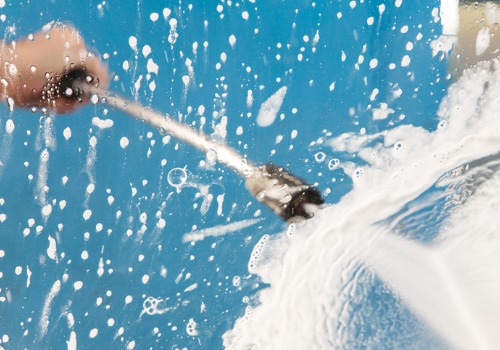 Other Items We Service
Our power and soft washing services are not limited to siding. We also service several other common exteriors, including:
Learn More
Say goodbye to dirty siding! Call our team at 309-397-1103 to schedule an appointment with us today. For further information on our siding and house washing cleaning services, email us at tony@tjacksroofcleaning.com. We are located out of Peoria IL, and proudly serve commercial and residential clients in the surrounding areas.